Villainous – $53 taxes incluses –
Épuisé
---
2-6 players:
In Villainous, each player takes control of one of six Disney characters, each one a villain in a different Disney movie. Each player has their own villain deck, fate deck, player board, and 3D character.
On a turn, the active player moves their character to a different location on their player board, takes one or more of the actions visible on that space (often by playing cards from their hand), then refills their hand to four cards. Cards are allies, items, effects, conditions, and (for some characters) curses. You need to use your cards to fulfill your unique win condition.
One of the actions allows you to choose another player, draw two cards from that player's fate deck, then play one of them on that player's board, covering two of the four action spaces on one of that player's locations. The fate deck contains heroes, items, and effects from that villain's movie, and these cards allow other players to mess with that particular villain.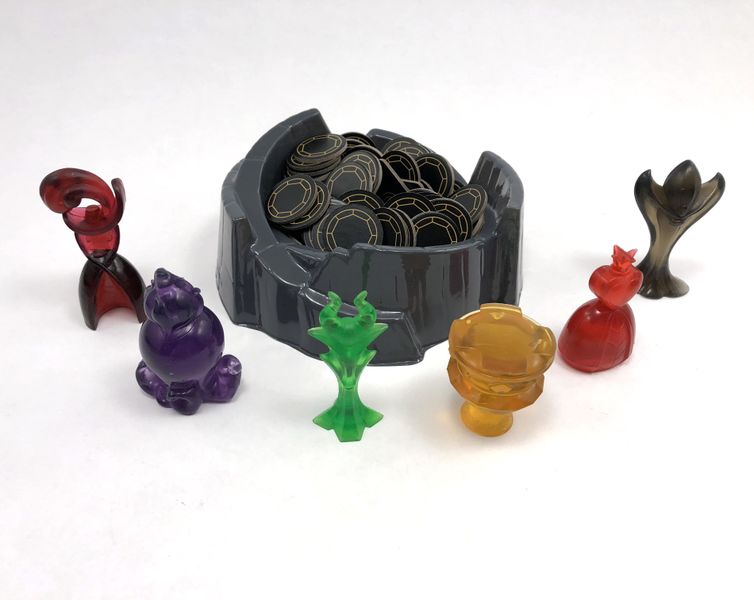 Détails supplémentaires: version anglaise - Wonder Forge - disponible
*Veuillez noter que la disponibilité sur les items très populaires ou moins récents peut changer à tout moment, ils nous faut vérifier les stocks chez nos distributeurs. Il est donc préférable pour ces jeux de nous écrire avant de payer pour être sure de leurs disponibilités.