Prowler's Passage – $32 taxes incluses
---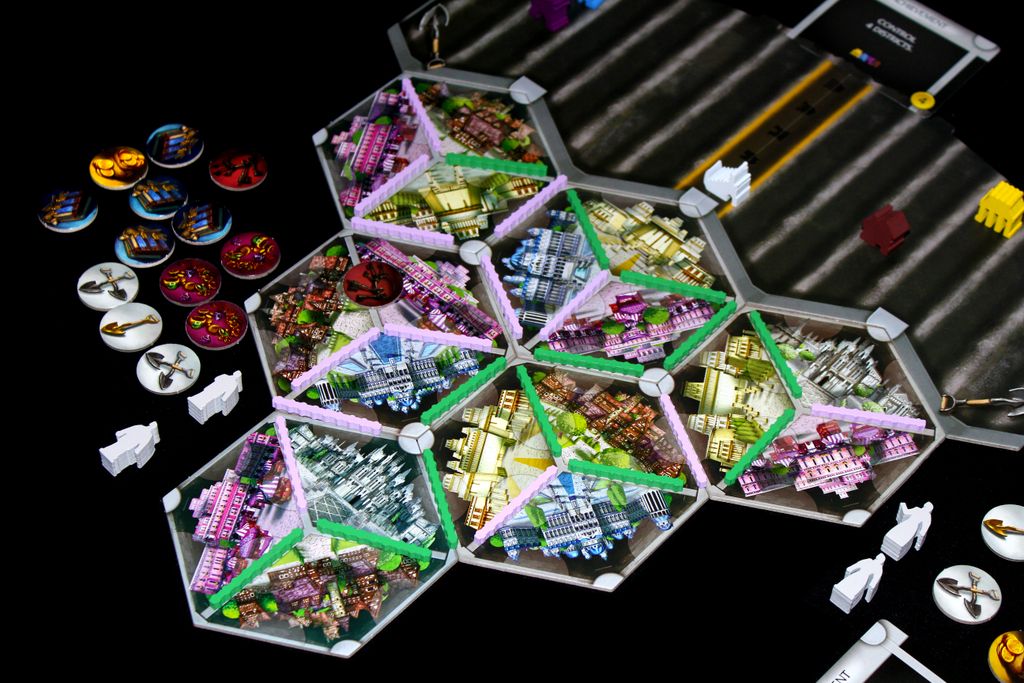 2 players:
In the heart of the sleeping city, there lies incredible wealth. The city gates are well guarded, but no one is watching what's under their feet. The dead of night provides just enough cover for you to tunnel your way to untold riches and plunder the city from within. But you must act quickly, because a rival thief has the same plan.
In Prowler's Passage, you and your rival burrow into the city through a network of underground passages to grab valuable items while attempting to gain control of key districts. Steal the best items, create the longest passages, and control districts to become the premier prowler!
On your turn, you must (1) place a passage, then (2) collect the tile where you placed your passage, and (3) move control markers for the districts adjacent to that passage. The tile you collect will either be an item tile, which are scored in sets during each scoring phase, or a shovel tile, which allows you to move control markers further. You might also steal statues and/or complete achievements on your turn.
Scoring occurs twice during the game. In each scoring phase, players gain wealth in these 5 categories:
PASSAGES: Gain 2 wealth for each section in your longest continuous passage.
STATUES: Gain 1 wealth for each statue you have stolen.
ITEMS: For each set of items of the same type that you have, you gain wealth. The bigger the set, the more wealth.
DISTRICTS: For each district you control (i.e., for which the control marker is on your side of the control track), you gain that district reward.
ACHIEVEMENTS: Gain wealth for the achievements you have claimed. (Final scoring phase only.)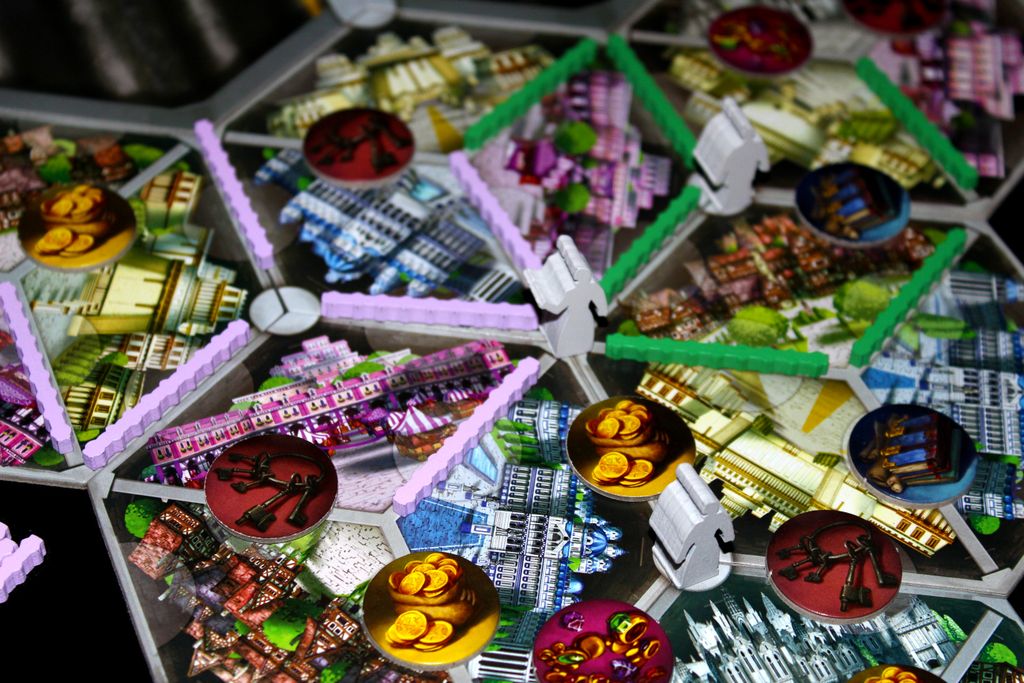 Détails supplémentaires: version anglaise - Renegade - Disponible
*Veuillez noter que la disponibilité sur les items très populaires ou moins récents peut changer à tout moment, ils nous faut vérifier les stocks chez nos distributeurs. Vous pouvez nous écrire avant de passer votre commande pour être sure de la dispo.