Mansions of Madness: Second Edition – Sanctum of Twilight – $44 taxes incluses
---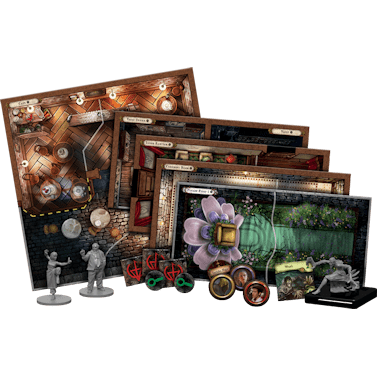 Within the lavish rooms of the Silver Twilight Lodge, the most influential citizens of Arkham gather to forge business alliances, plan parades, and lobby politicians. In secret, they also meet to enact forbidden rituals with dark consequences. The poor souls who discover this truth often vanish, never to be seen again.
Sanctum of Twilight is an expansion for Mansions of Madness Second Edition that unites two new investigators against the Order of the Silver Twilight in two thrilling scenarios. With new spells, items, mechanics, and a new monster, this expansion immerses players in the Arkham Files universe as they confront the dangers threatening Arkham from within.
Détails supplémentaires: Version anglaise - FFG -
*Veuillez noter que la disponibilité sur les items très populaires ou moins récents peut changer à tout moment, ils nous faut vérifier les stocks chez nos distributeurs. Il est donc préférable pour ces jeux de nous écrire avant de payer pour être sure de leurs disponibilités.