Dragon Castle – $55 taxes incluses.
---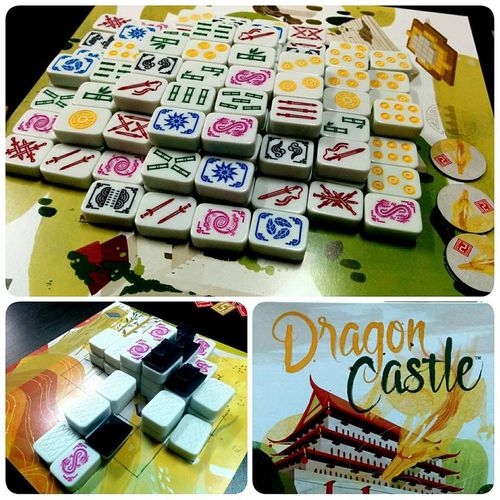 2-4 players:
Dragon Castle is a game freely inspired by Mahjong Solitaire. During your turn, you take a pair of identical tiles from the central « castle » (known as the Dragon Castle) and place them on your own realm board to build your own castle. From time to time, you may sacrifice these tiles to acquire shrines in their place.
Every time you create a set of tiles of the same kind, you « consolidate » them, i.e. flip them face down to score points. When you consolidate a set, you may also build shrines on top of the consolidated tiles: Shrines allow you to score more points, but they also limit your building options. You may also take advantage of the available spirit card and its game-changing powers…but this will come at a cost! Finally, don't forget to check the dragon card in play, and to follow the building requirements to score bonus points.
When the Dragon Castle has been reduced to only one floor, the end of the game is triggered. After one final round, the player with the most points is the lord of the new Dragon Castle…and the winner of the game!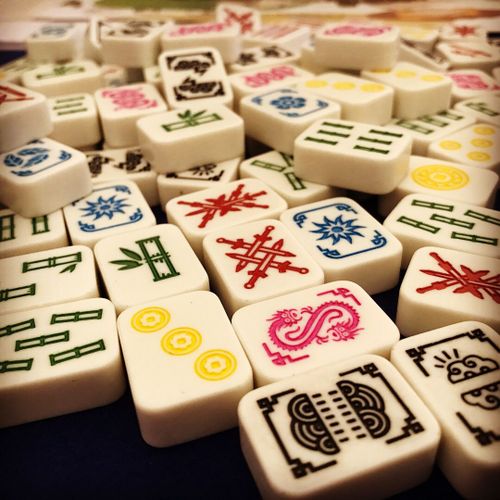 Détails supplémentaires: version anglaise - Horrible Guild - Disponible
*Veuillez noter que la disponibilité sur les items très populaires ou moins récents peut changer à tout moment, ils nous faut vérifier les stocks chez nos distributeurs. Il est donc préférable pour ces jeux de nous écrire avant de payer pour être sure de leurs disponibilités.