Archmage – $59 taxes incluses
---
2-4 players:
The mythic races are the keepers of six very different spheres of magic, with very different abilities. It was only the power of the Archmage that long ago found ways to combine the spheres and gain higher and higher levels of magic. Now, much of the magic of the mythic races is lost, and the newcomers, having come so far, are told they must now travel the lands to reclaim lost relics sacred to the races. It seems the journey to absolute magical power has only just begun…
Archmage is a euro-thematic hybrid, where players take on the role of fledgling Mages, traveling the lands to recover ancient relics, gather followers, and train apprentices in six spheres of magic and beyond. As the power of their Order grows, they will pit apprentices against each other, and attain unheard of spells and magical powers, building their own Mage tower to watch over the lands and weave their magics.
When the time of reckoning comes, a new Archmage will rule.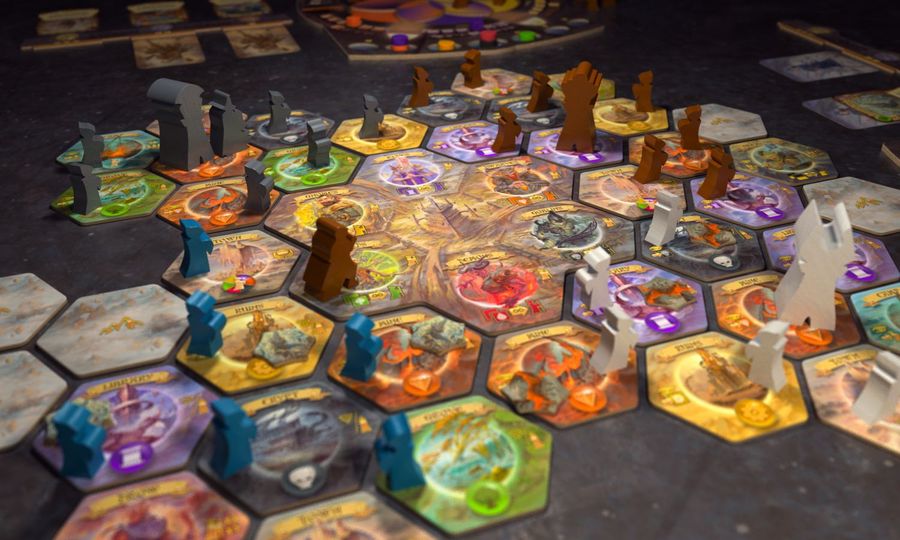 Détails supplémentaires: version anglaise - Starling Games - disponible
*Veuillez noter que la disponibilité sur les items très populaires ou moins récents peut changer à tout moment, ils nous faut vérifier les stocks chez nos distributeurs. Il est donc préférable pour ces jeux de nous écrire avant de payer pour être sure de leurs disponibilités.