Age of Dirt: A Game of Uncivilization – $54 taxes incluses
---
2-5 joueurs:
In Age of Dirt: A Game of Uncivilization, you control a small tribe at the dawn of civilization, sending out your workers in the hopes of collecting the resources you need to grow and thrive. Unfortunately, they won't always listen. Before collecting resources, you have to drop all the workers in that resource's space through « The Passage », a three-dimensional, mountain shaped tower where they will tumble and get stuck, leaving only a few to get out and actually collect that resource. The rest will have to wait to be knocked loose on a future turn.
So if you send a worker to the forest to collect wood and berries, they might end up in the mountains collecting herbs, on the plains hunting for fur, or in the « Love Tent » making…your population larger. They might also bring some predators out of The Passage with them — or not come back at all.
Players use the resources their workers end up with to arm their workers with spears and drums, to build a larger cave, or to create an invention, which earns victory points for their tribe. The first player to have 10 victory points wins!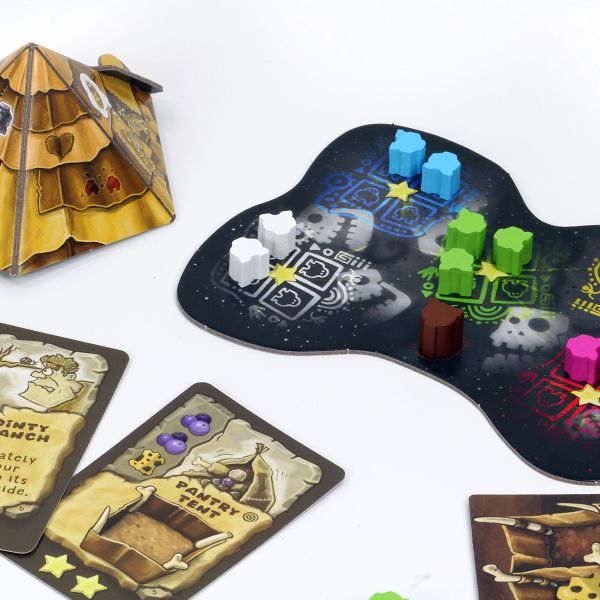 Détails supplémentaires: version anglaise - WizKids - Disponible
*Veuillez noter que la disponibilité sur les items très populaires ou moins récents peut changer à tout moment, ils nous faut vérifier les stocks chez nos distributeurs. Il est donc préférable pour ces jeux de nous écrire avant de payer pour être sure de leurs disponibilités.