A Game of Thrones: The Board Game (2nd ed) – Mother of Dragons – $54 taxes incluses.
---
Cross the Narrow Sea with the Mother of Dragons expansion for A Game of Thrones: The Board Game! Clawing their way into power, this expansion includes a side board of the Free Cities of Essos and an overlay of the Eyrie, as well as new characters and mechanics to bring House Targaryen and House Arryn into the fray. As you make your claim to the Iron Throne, you can call other Houses to your cause with the new vassal mechanic, or even ask for aid from the Iron Bank of Braavos. But be cautious, for the Iron Bank will have its due, and if your campaign proves to be a poor investment, the money lenders' retribution will be swift.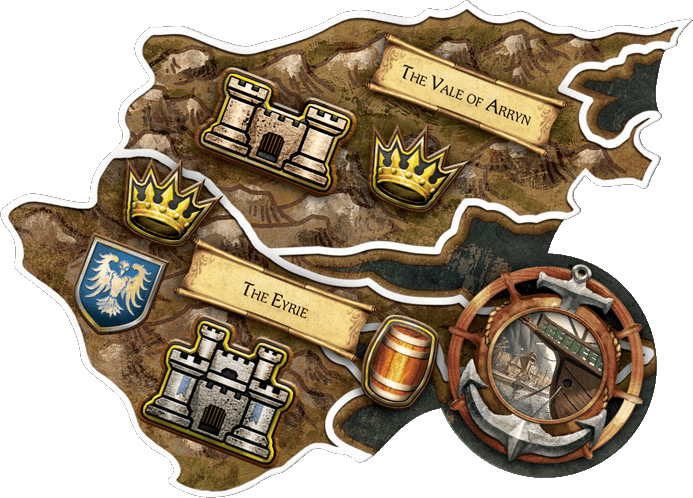 Détails supplémentaires: Version anglaise - FFG - disponible
*Veuillez noter que la disponibilité sur les items très populaires ou moins récents peut changer à tout moment, ils nous faut vérifier les stocks chez nos distributeurs. Il est donc préférable pour ces jeux de nous écrire avant de payer pour être sure de leurs disponibilités.