SEAL Team Flix – $63 taxes incluses (demandez pour la dispo)
1-4 players:
SEAL Team Flix is a fully co-operative or solo tactical dexterity game that pits 1-4 players against the forces of terrorism. Taking inspiration from several military-themed first-person shooter video games, SEAL Team Flix incorporates flicking, dice rolling, and character standees into an exciting, unique combination that will have the whole table standing up.
The game has two modes: campaign and skirmish. In campaign mode, players embark on an eight-mission non-linear adventure. Individual SEALs will get promoted several times over the course of the campaign…if they live. In skirmish mode, simply play one of the 17 missions as a standalone set-piece.
SEAL Team Flix is an objective-based game, with primary and secondary objectives which need to be resolved to successfully complete each mission. For example, in some missions, you must locate and acquire intelligence against the terrorist organization Gaia's Hope. In others, you must disarm time bombs or rescue hostages. While you are given intelligence at the beginning of each mission as to the number and nature of the objectives that need to be completed, every game will be different because you will never know where on the map they are until you physically locate them with your SEALs. The game's difficulty scales both with the number of SEALs playing as well as with three optional difficulty levels.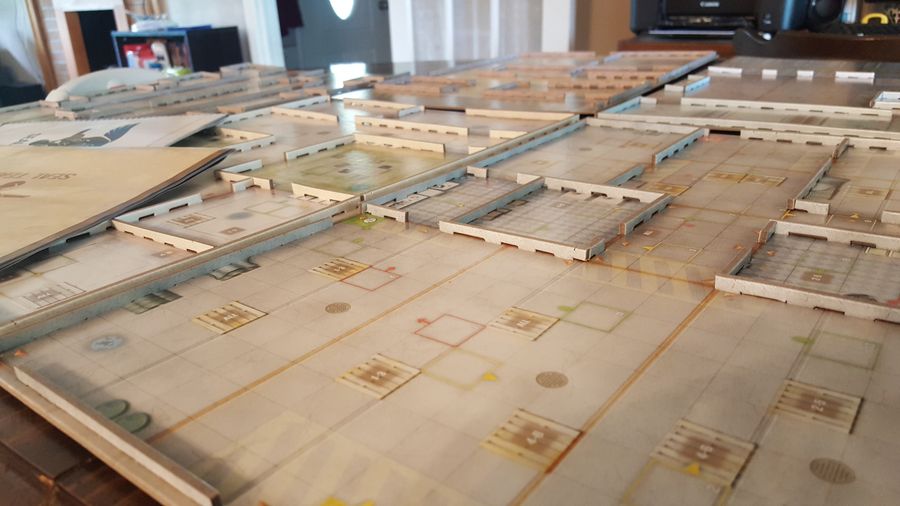 Détails supplémentaires: version anglaise - WizKids -


-Veuillez noter que la disponibilité est approximative surtout celle des items moins récents ou celle des items très populaires pour lesquels ils nous faut vérifier les stocks chez nos distributeurs.